Water Heater Repair Services
Our team is fully equipped and prepared to repair virtually any kind of water heater, from any major manufacturer. That includes gas water heaters, electric water heaters, and tankless water heaters. While most water heaters we see in the Tri-Valley area are 40 gallons, we can also service smaller point-of-use heaters, significantly larger capacity water heaters, and even commercial water heaters.
Water heaters that are less than 5 years old and are experiencing issues lighting or remaining lit are typically still under parts warranty and have the possibility of being repaired. This repair process begins with diagnosis and can requires several repair steps to identify the root issue. Bradford White replacement parts can be obtained same day, while other brands will usually warranty out replacement parts one at a time and take 3-5 business days to arrive.
Call today for your water heater repair needs and let one of our trained technicians begin the diagnosis process. Your plumber will be able to not only determine the source of any current issues with your water heater, but also spot any upcoming issues before they develop into actual problems. That's the Barnett Plumbing difference.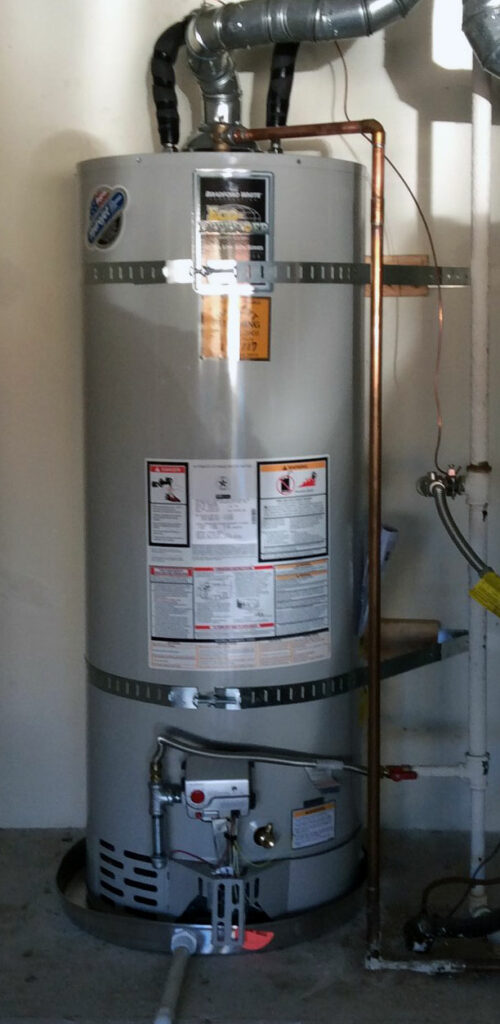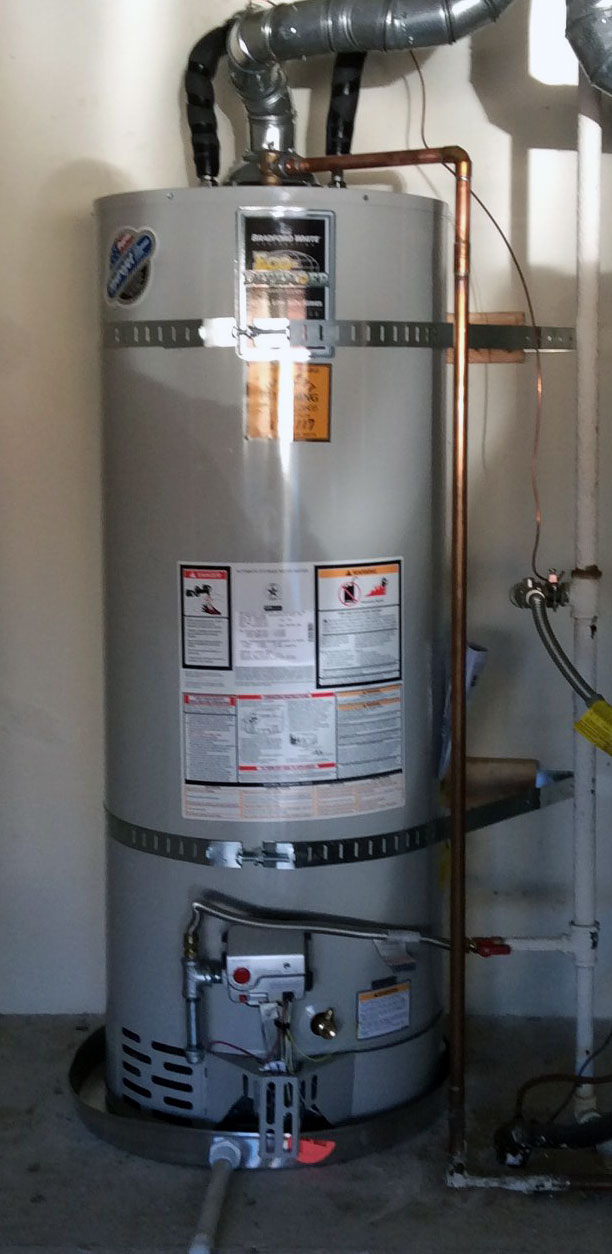 We Can Help with 100% of Your Water Heater Problems
Leaking tanks

Bad gaskets

Stuck valves

Loose heating element bolts

Faulty T&P valves

No hot water

Short cycles

Bad smelling water

Slow recharge time

Low hot water pressure

Water too hot or too cold

Excessive noise

No hot water

Faulty heating elements

Dirty hot water

Gas water heater repairs

Electric water heater repairs

And more
"There are few things as frustrating a broken water heater, but our team has the tools, parts, and experience to fix yours in record time."
Phil Barnett
Water Heater Repair • Water Heater Maintenance • Water Heater Installation • Water Heater Replacement • And More
"Our water heater broke and we contacted Barnett (Sunday evening).  They were out the next day to replace it.  As it turns out we were perfect candidates for the new hybrid water heater and with the huge rebate it was the same cost as installing a replacement water heater (75 gallon).  A temporary was installed on Monday.  They coordinated an electrician to come out to run the electrical and then install the new hybrid water heater.  It was a big job but seamless to us.  We were informed and communicated with every step of the way.  We were impressed with everyone we dealt with (office and the guys who came out).  We are lucky we chose them and will be our go-to plumber.  We highly recommend them."