HAVE A WATER HEATER PROBLEM? TRUST THE WATER HEATER EXPERTS
Over 15 years of water heater repair and installation experience in Livermore, Pleasanton, Dublin, and the greater Bay area!
"*" indicates required fields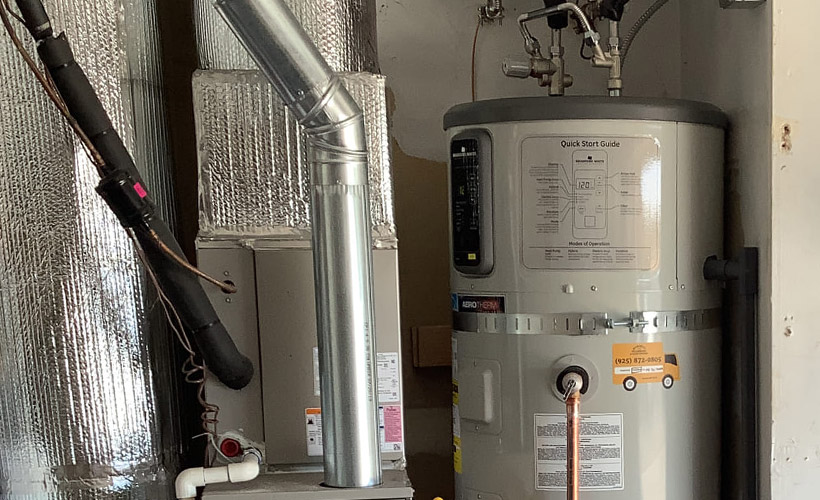 There's Never a Good Time for a Water Heater Problem
Water heaters that can't keep up

Electric water heater repairs
IT'S EASY TO GET YOUR PLUMBING & WATER HEATER REPAIRED OR UPGRADED

Step 1: call

STEP 2: SCHEDULE

STEP 3: RELAX
Service tech Collin was professional and efficient. He answered all my questions and was very supportive.
Jordan explained the hot water tank replacement options , costs and installation process. He was knowledgeable and professional. This made me feel comfortable work with Barnett Plumbing.
Marlise Mullins
2023-11-17
Ron was fantastic! Honest good Folk with excellent information.
Matt came out for a new water heater replacement estimate. He was very friendly, explained everything in detail and had information about any question I asked. We are getting other estimates as well but with how professional Matt was if the prices are close we will go with Barnett plumbing for sure
Sean was prompt and far more knowledgeable than others I have dealt with. He discussed details of the installation and pitfalls that could impact my rebates. I am inclined to go with his company on that basis alone.
Quick, professional and just really good service, totally recommend
Great customer service! Talked to me about my options with NO up selling. Collin, the tech, was polite, quick and efficient. Highly recommend this company!
Jerry Morrison
2023-11-15
Top recommendation! Excellent site analysis and planning, expert installation work, well organized teamwork for office preparations, and now they're handling most of the rebate paperwork. Back in April 2023 at an expo they explained about (1) Rheem Proterra heat pump water heaters that plug into an existing, shared 120V circuit so you don't need to install a new circuit, and (2) the CA SGIP rebate of $3,800 (varies with details) coming in August. It took California until Halloween to get that rebate ready. Then we scheduled the job and now it's installed.
"*" indicates required fields

Phil Barnett
I know how frustrating it is when your plumbing doesn't work as it should or something goes wrong. It's always inconvenient, and some issues can cause expensive damage.
Whatever your problem, my technicians have the experience and training to repair or upgrade your plumbing or water heater. We specialize in water heater and heat pump water heater repair, installation, and maintenance.
As your trusted plumber, we can help prevent plumbing problems with free inspections and help you save money with access to rebates on certain products.