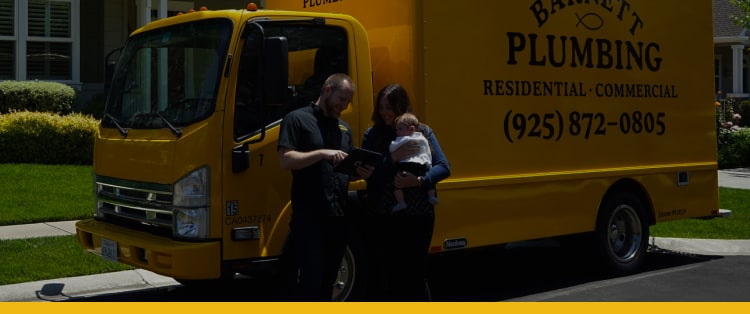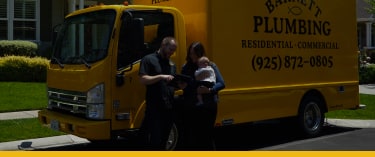 Water Heater Repair & Installation in San Ramon, CA
Does your home require a new water heater? Contact the Phil Barnett Plumbing, to assist you. We use only the highest-quality tanks and products that are made in the USA. Our licensed plumbers will install new San Ramon water heaters for you, too! Contact our office at 780 East Airway Boulevard in Livermore, California. Just dial 925-872-0805. We offer fast, helpful assistance and competitive prices!
Skilled Water Heater Repair in San Ramon
If you've noticed problems with a water heater in your home, call us to request repair services. As licensed plumbers, we fix many types of plumbing problems. A broken water heater may prevent your household from enjoying hot water. Call us to obtain fast, skilled water heater repair in San Ramon.
We Offer Water Heater Replacement in San Ramon
Phil Barnett Plumbing, offers water heater replacement in San Ramon. If your old water heater has failed beyond repair, you can purchase a new water heater through our company. We'll remove your old water heater and install a new energy-efficient model. Your family will enjoy the availability of pleasant warm water again. You can request our services now. Simply call 925-872-0805. We offer fast, friendly water heater installation. Your household will appreciate enjoying hot water again!
Why Seek San Ramon Water Heater Replacement?
Why should you consider asking us to provide San Ramon water heater replacement? Newer models of water heaters offer better heating strategies, and better energy efficiency. The installation of a new water heater might help lower your monthly utility bills. Additionally, old water heaters sometimes wear out. They may require frequent repair services. It often makes financial sense to simply purchase a high quality new replacement water heater for your home in San Ramon.
Our San Ramon Water Heater Repair Services
It is important to have regular maintenance preformed on water heaters, not only do they prolong the life of a water heater, but maintenance can be allow you to receive San Ramon Water Heater Repair, rather than a water heater installation. With regular maintenance the average life-span of water heaters are between 8 and 10 years. Eventually they wear out just like any other equipment. However, broken water heaters can cause household hazards, from mold to rust. When your water heater fails reach out to the professionals at Phil Barnett Plumbing. Here at Phil Barnett Plumbing, we provide the following types of services on water heaters.
Debris inside of the tank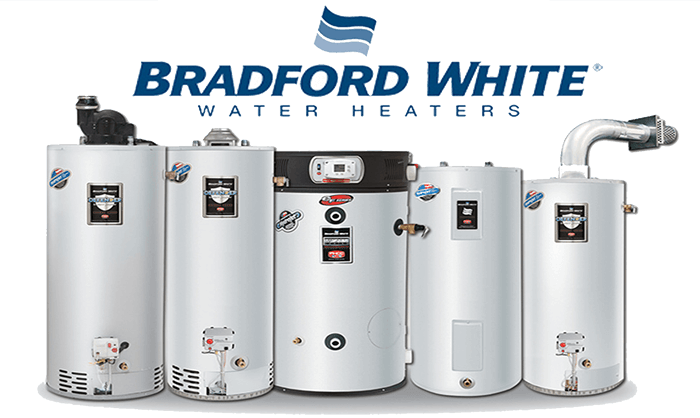 About Us
Founded in 2005, Barnett Plumbing & Water Heaters is dedicated to providing residents of Livermore, Pleasanton, Dublin, and the rest of the Tri-Valley with a higher quality of plumbing service. Our capable technicians are ready and willing to give you an onsite estimate, answer any of your questions, and perform the work in an efficient manner.
Hours
| | |
| --- | --- |
| Monday | 8AM – 5 PM |
| Tuesday | 8AM – 5 PM |
| Wednesday | 8AM – 5 PM |
| Thursday | 8AM – 5 PM |
| Friday | 8AM – 5 PM |
| Saturday | Closed |
| Sunday | Closed |