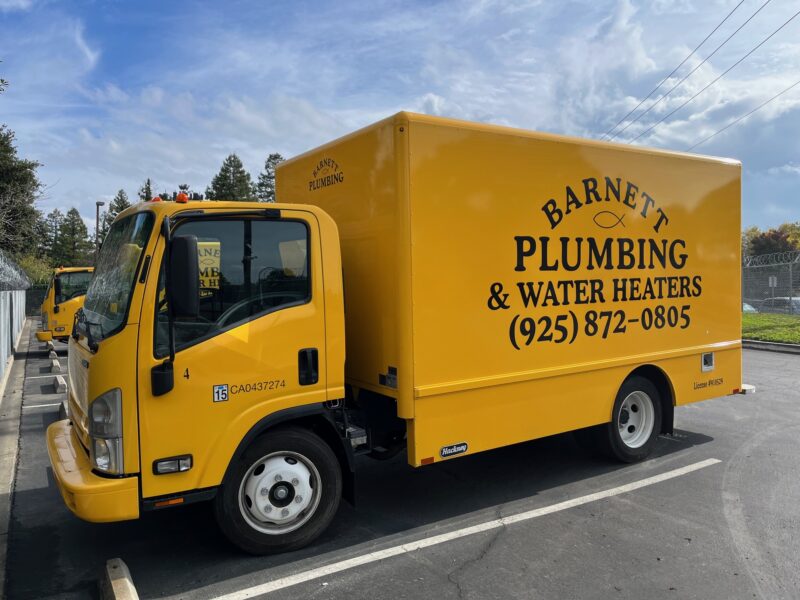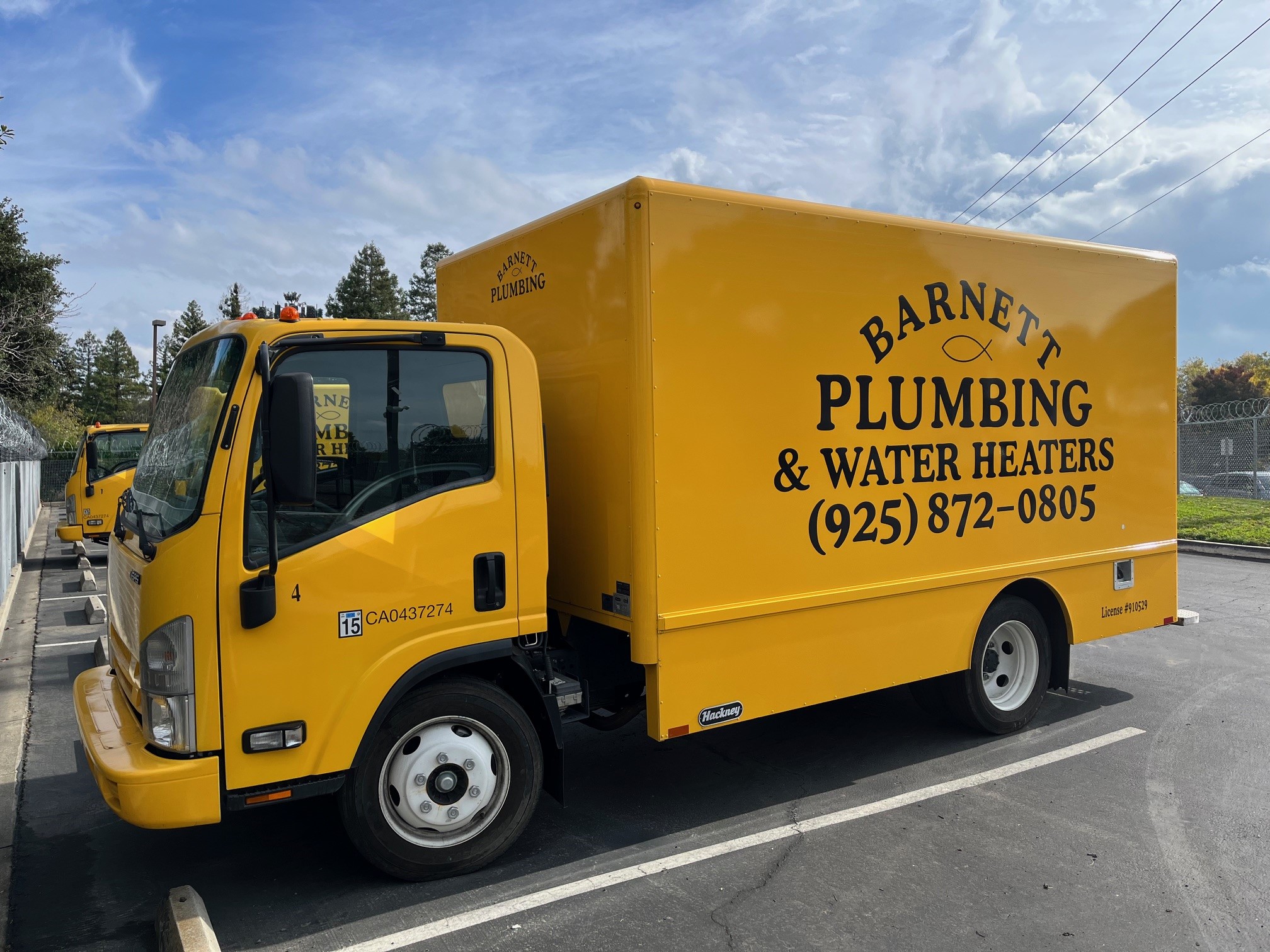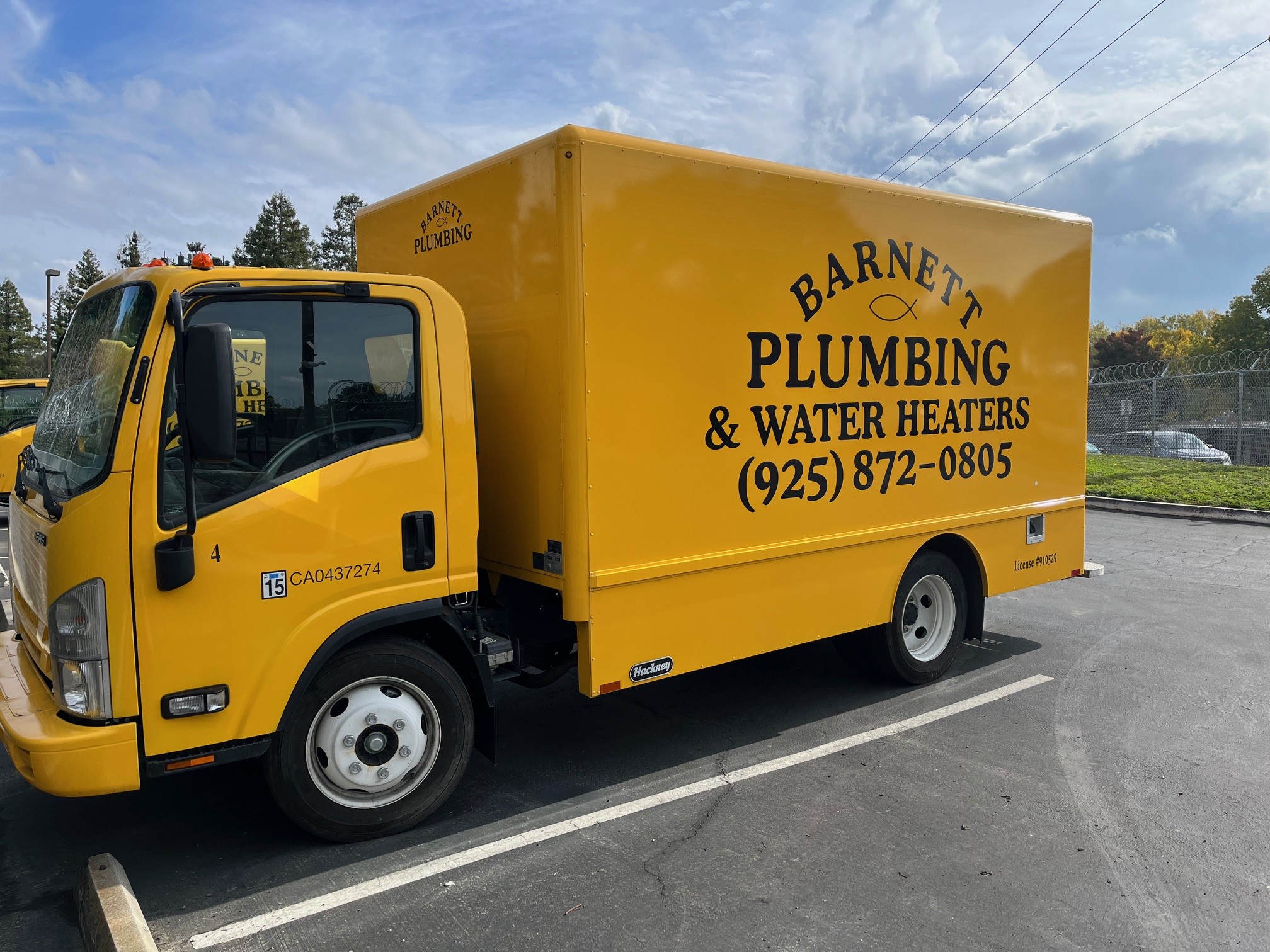 Expert Water Heater Repair in Livermore, CA
Providing Water Heater Services Since 2005
Look to Barnett Plumbing & Water Heaters when you need water heater services in the Tri-Valley area. We provide tankless, traditional, and heat pump water heater repair in Livermore and beyond. Our team will make sure you always have access to hot water.
Contact our team online or call 925-872-0805 to schedule water heater services at your Livermore home.
How Do I Know If I Need Water Heater Repair?
When a water heater stops working as it should, you'll know quickly. A few signs of a failing water heater include:
No hot water: When your system fails, it won't heat the water, leaving you with cold water from every faucet.
Water around the water heater: If your system has water around the unit, there's a leak somewhere and it needs to be sealed.
Odd sounds from the water heater: Hissing and popping noises are a sure sign the system is struggling to fill with water or heat the water.
High energy bills: A struggling water heater will use more energy, driving up your bills.
Make sure your system gets the care it needs as soon as these problems arise.
Contact Barnett Plumbing online or call 925-872-0805 to schedule water heater services.
Our Comprehensive Water Heater Repairs
Our team provides comprehensive water heater services in Livermore and beyond. We work on traditional water heaters and tankless water heaters. Whether gas or electric, we have the tools and talents to perform the right repair.
We even work on heat pump water heaters that use outdoor heat energy to warm the water.
Best Ways To Prevent Future Water Heater Repairs
The best way to avoid the inconvenience of water heater issues is with proper system maintenance. With expert maintenance from Barnett Plumbing, you can avoid system breakdowns, costly repairs, and water damage.
A few things you can do to maintain your water heater include:
Flushing the system annually
Having the unit properly insulated
Checking for rust around the pipes
Checking the pressure release valve
Calling a professional at the first sign of damage
Whether you need a water heater repair or a total water heater installation, Barnett Plumbing is here for you.
Contact us online or call 925-872-0805 to schedule the water heater services you need.
Call the Water Heater Experts for Repairs in Livermore, CA
Since 2005, Barnett Plumbing has been a go-to choice for Livermore homeowners when they need water heater repairs. Our team works tirelessly to resolve any and all plumbing issues for our customers. Look to us when you need upfront pricing, service for all brands, and expert repairs.
Schedule top-tier plumbing services in Livermore today — call 925-872-0805 or contact us online to get started.
FAQs
Should I repair or replace my water heater?
Some water heater problems can be fixed while others can't. Our team can look over your water heater to determine if water heater installation is the best choice or if a repair can be done.
How often should I flush my water heater?
Experts say that flushing a water heater annually can help keep the unit working efficiently. A professional plumber can handle the water heater maintenance you need to prevent issues.
What should I do if my water heater is leaking?
When you notice a water heater leak, it's vital to call a pro for help. Even a small leak could lead to a major problem, like mold or water damage in your home.
Why is my water heater not producing hot water?
A variety of problems could cause a water heater to fail. A broken heating element is the most common cause of a system not producing hot water.
DUBLIN RESIDENTIAL SERVICE LIST
DUBLIN RESIDENTIAL PLUMBING
Schedule an appointment and let one of our trained technicians assess and repair your plumbing issue.
Water heater installation & repair

Toilet installation & repair
Faucet installation & repair

Pressure regulator installation

Garbage disposal installation