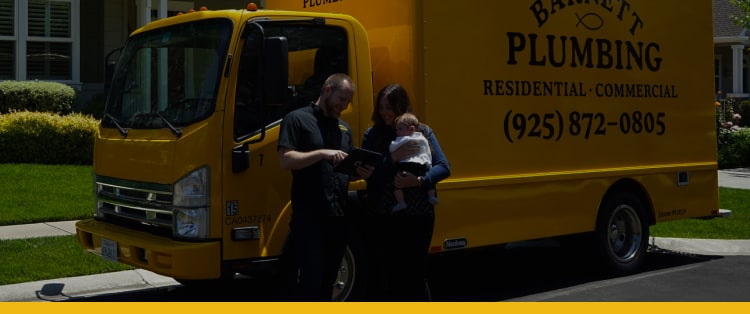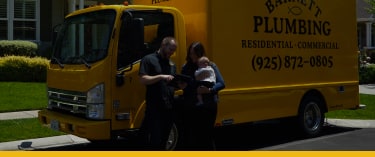 Water Heater Installation & Repair in Danville, CA
Dependable water heater repair & installation services in Danville, CA
When you're looking to repair or replace your water heater, you can always consider us here at Phil Barnett Plumbing. We offer a wide variety of water heaters in Danville that will be able to handle the water supply in your house. Our plumbers can also give you fast service and great results on all plumbing jobs. You can contact us by phone at 925-872-0805. We are located at 780 E. Airway Blvd., Livermore, CA, 94551.
Call us any time for:
Water heater installation

Natural gas water heaters

Electric water heaters

Tankless water heaters

Commercial water heaters

Hybrid water heaters

Water heater flushing

Water heater preventative maintenance

And more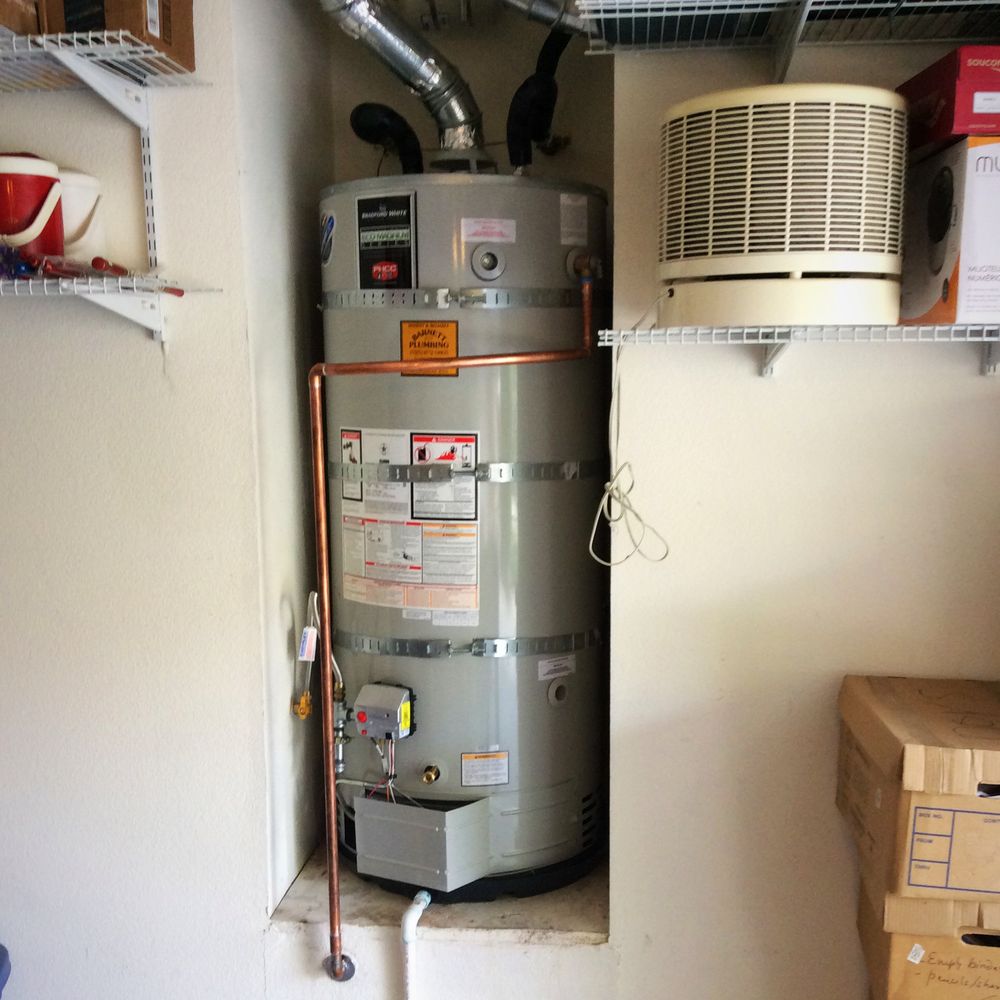 When Do You Need Danville Water Heater Repair?
We offer an assortment of Danville water heater repair services. But, we often find that customers don't always know when to call us for water heater repair in Danville. Some of the more common signs of water heater troubles are:
Water goes cold for no reason

Unit cannot heat water effectively

Carbon monoxide detector goes off

Pilot light / burner goes out

Hot water is discolored, smelly, or filled with sediment

Water heater can't keep up with regular household demands (like more than 1 shower, etc.)
Our first choice is always to repair your current hot water heater. Fixing your current heater is usually the most affordable option, and almost always the quickest.
Of course, even the best water heater isn't built to last forever. The average 40 gallon tanked water heater has a lifespan of roughly 8-12 years, depending on a variety of factors. Once your water heater approaches the end of its lifespan, it's often more cost effective to have your plumber install a new water heater.
The good news is that our team has several great types of water heaters for you to choose from. Your plumber will help you decide between a gas water heater, electric water heater, tankless water heater, or a high efficiency hybrid water heater. We can also help you access rebates that can significantly reduce the cost of your new water heater installation.
Reliable Water Heater Repair in Danville
We are a reliable company that can service your water heater anytime you need a replacement or a simple repair. You can rest easy knowing that our plumbers are experts at water heater repair in Danville. They'll be able to fix any pipes that are connected to the water heater. Moreover, the plumbers can give you recommendations on which repairs would be more convenient and affordable for your budget.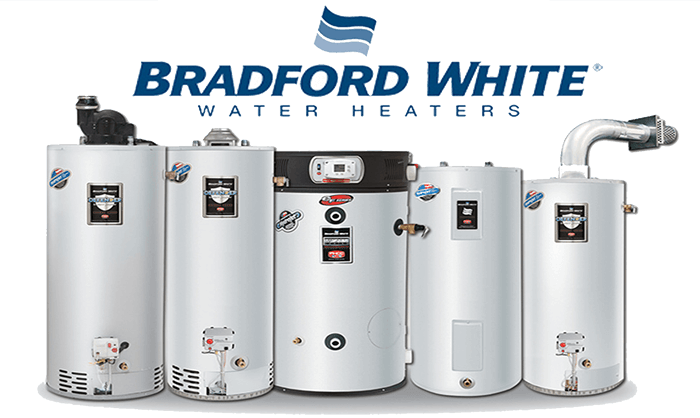 "Barnett Plumbing provided us with a great upgrade to our current tankless water heater which malfunctioned. We were able to upgrade it to one with an internal recirculating pump to give us hot water all over the house without waiting. Colin was extremely professional and the work he provided was great. We see Barnett trucks all over our neighborhood pretty much every day and it totally makes sense considering the great work they do at a great price. Their price was $2000 less than all the other places I called over the weekend for the same service. They also help you take care of all permits if you need it."
Expert Plumbers and Danville Water Heater Replacement Services
If repairs won't work for your water heater or any other plumbing fixture, we will make sure to replace it for you. The Danville water heater replacement that we offer will come at a bargain price and quality results. Aside from installing water heaters, we can also replace many other plumbing alternatives. We can replace plumbing pipes, drainage systems and water lines. If you need new fixtures for your home, we can replace or install your bathtubs, showers, toilets or sinks.
Free Estimates on Water Heater Replacement in Danville
If you do need work done at your home, our plumbers can go to your home to offer you a free estimate. Rest assured that we will give you a competitive price for your water heater replacement in Danville. We will install your new water heaters with quality designs and materials. Our company recommends routine maintenance for your plumbing on a regular basis, which our plumbers can do as well. By doing this, we will always have your plumbing working like new. So, what are you waiting for? Get in touch with our experts for all your Danville water heater needs today!
We Install Hybrid Water Heaters
Hybrid water heaters are the biggest advancement in water heater technology since the tankless heater, and they're a big step forward.
Hybrid water heaters combine  heat pump technology with a regular tank water heater, offering the best combination of energy-efficiency and on-demand convenience.
For a limited time, these water heaters can also be partially funded by generous rebates. These savings add up quickly, which is why our average hybrid water heater installation costs roughly the same as a typical tanked installation. But due to how energy efficient they are, you'll see savings on energy costs from day one.
Learn more about the ultimate in water-heating technology, or speak with a plumber for a personalized bid today.