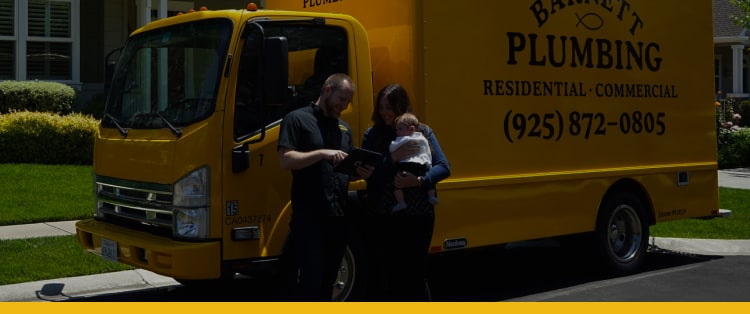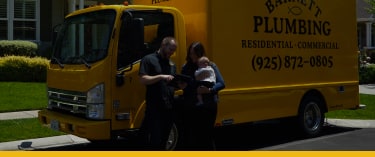 Danville Tankless Water Heaters
Danville tankless water heaters are known for providing instant, near-limitless hot water at cool energy costs for residential or commercial locations alike, all from a compact form factor that can be installed anywhere. Computerized feed controls ensure the water is delivered at steady temperatures, and there's no worry over "using up all the hot water", so take those hot showers as long as you like. The best part is, you could save up to 50% monthly on your gas water heating bill, as tankless water heaters offer better than a 22% efficiency edge over their clunkier counterparts. It's a win-win for everybody, even the environment.
Get in Touch With Us Today
When it comes to reliable services for any and all your Danville tankless water heaters, you can always rely on the experts here at Barnett Plumbing. We have years of experience with instant hot water heaters and we come highly recommended by our many satisfied customers. So, if you find yourself in need of any kind of Danville tankless water heater repair, replacement, installation or maintenance, then please do not hesitate to give us a call!
On Demand Water Heater
It isn't far-fetched to call them instant hot water heaters. Within seconds, you have a steady stream of water as warm as needed, no hot- or cold- flashes like you're used to with antiquated water tanks. No more heating water on the stove, standing around while the shower warms up, or waiting on the kitchen faucet to rinse dishes — Danville tankless water heaters have it ready when you need it.
Danville Tankless Water Heater Installation
Without a tank, these water heaters are as conservative with room as they are with your utility bill. They can be wall-mounted to clear up floor space and are suited for indoor or outdoor situating. As a result, installation is a relatively simple and quick process. Additionally, these on demand water heaters are renown for their durability, with considerably less maintenance than their older brother. While the cost of Danville tankless water heater installation is a cut higher than standard tanked versions, the benefits and savings pay off in the end.
Maintaining Tankless Water Heaters in Danville
Tankless water heaters generally ship with security chips that ensure there are no bursts of scalding or freezing water. This is a point of safety that tankless water heaters in Danville take the edge on, as traditional water heaters tend to output inconsistently. You're recommended to flush out the line once a year with vinegar to keep scaling in check. These instant hot water heaters aren't known for going faulty provided they are properly cared for, and manufacturer warranties run fo years.