About Barnett Plumbing & Water Heaters
Trusted Plumbing Company in Livermore, CA & the Tri-Valley Area
In 2005, Phil Barnett founded Barnett Plumbing & Water Heaters, now known to Tri-Valley residents as the home of water heater specialists and general plumbing repair technicians they can trust for high-quality services and peace of mind.
Experiencing a water heater leak or running out of hot water can be stressful. Each of our trained, experienced technicians operates a fully stocked truck with all the supplies needed for speedy water heater repair, installation, or replacement so that you can return to your daily routine as quickly as possible.
Your satisfaction is our top priority. Barnett team members have years of experience diagnosing and repairing all water heater types, including tankless and heat pump water heaters. They also stay up-to-date on best practices for water heater installation to ensure your unit lasts its entire life span.
We're ready to answer any of your questions and provide on-site estimates for the service you're considering so you can make an informed decision.
Request a free on-site estimate for a water heater repair, installation, or replacement when you call 925-872-0805.
Water Heater Repair & Installation
Water heaters are our specialty. Livermore homeowners have depended on our expert technicians to provide quality standard and tankless water heater repair and installation for over 18 years. We're proud to have earned the trust of our local community.
Our team services all water heater brands as part of our water heater repairs, and we install these water heater types as part of our installation services:
Schedule a water heater installation today by calling 925-872-0805.
Comprehensive Plumbing Services
Whether you have a leaky faucet, a toilet that won't flush, or a new plumbing fixture that needs to be installed, our team offers the right solutions to address the problem.
Our general plumbing services are:
Shower valve installation & repair
Toilet installation & repair
Cleanout installation
Faucet installation & repair
Pressure regulator installation
Garbage disposal installation
Need a general plumbing repair or installation? Call 925-872-0805 to schedule a service.
Your Trusted Water Heater & Plumbing Experts in the Tri-Valley Area
The Barnett Plumbing & Water Heaters team is honored to be known as the water heater experts in the Tri-Valley area, and we tailor every part of the customer experience to ensure you have the most stress-free experience possible.
We provide fixed rates so you know the exact cost of your service before it begins, easy online scheduling to fit urgent repairs into your busy schedule, and expert water heater installations with some of the best warranty plan options in the industry.
Schedule a water heater service today when you call 925-872-0805.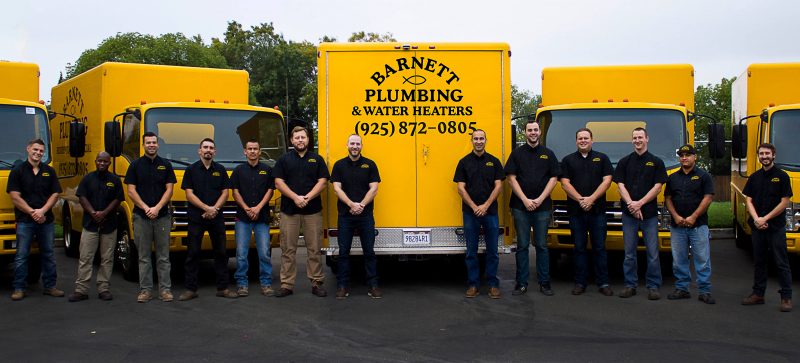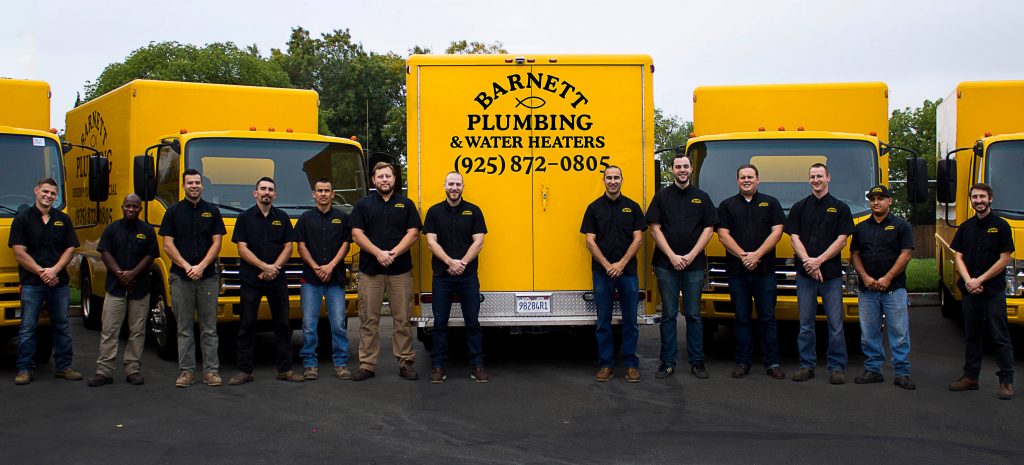 Contact Us Today