Three things to watch out for!
When you're shopping for a water heater, do you know what to look for? Do you know how to compare the estimates you get from different installers?
Every company quotes water heaters differently, which means the estimates you get will vary. That can make it difficult to know which company to trust with this important decision.
I want to take some of the confusion out of this process so it's not so overwhelming. Let me walk you through the three things that you should expect from a high-quality water heater installer.
1. Warranty on Parts and Labor
2. Quality Parts and Manufacturing
3. Transparent Pricing: No Hidden Costs or "Required" Upgrades
Warranty
Some plumbing companies have confusing or vague language about their water heater installation guarantee. When you have trouble with your water heater installation, you don't want to dig through pages of warranty information to figure out what's covered and what isn't.
We have a straight-forward standard warranty of 6 years for parts and labor on all our water heater installations. Bottom line: In the first 6 years, if something goes wrong with a water heater installed by one of our technicians, you will not pay a penny. We also offer an upgraded policy if you want 10 years of peace of mind.
Most installers in the Tri-Valley don't provide a warranty like this at no additional cost. It's one of the reasons so many people trust Barnett Plumbing & Waters Heaters. We only install products we stand behind, and we stand behind the products we install.
BONUS: If your system fails inside those 6 or 10 years, we promise your warranty issue will be solved quickly. In fact, we will pay you $100 for every day you don't have hot water. How's that for service?!
Quality
Water heaters use a variety of components and are getting more sophisticated (and more efficient) all the time. So we need to talk about quality in both manufacturing and parts.
Some brands use plastic or rubber materials in their manufacturing process. Many brands rely on lower-quality foreign parts. Over time, those plastic valves can crack and rubber gaskets can deteriorate. Tank corrosion due to malfunctioning lining or sedimentation can lead to water leakage.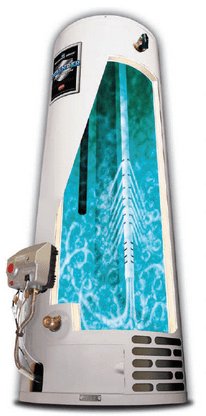 As plumbing professionals, we only carry top-quality, US-made Bradford White water heaters.
Their Hydrojet technology reduces sediment build-up and their Vitraglas tank lining protects against corrosion. Both of these features increase the life of your tank.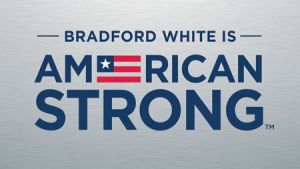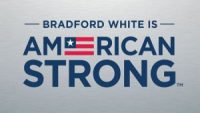 Bradford White's US manufacturing process means a strong commitment to quality and reliability. And they only trust plumbing professionals to make sure their units are installed to their quality standards.
Pricing
It's not easy to spot hidden costs in plumbing estimates, especially when the quote is vague. You should ask about any line item that's unclear. Make sure you understand fees described as "required" or "safety" upgrades in addition to the base price. Not only are charges like that frustrating for homeowners, they may also be less than transparent.
Your estimate from Barnett Plumbing & Water Heaters will be accurate and straightforward. And our technicians will gladly answer any questions you have.
Here's my personal promise to you: When you call or schedule an on-site estimate, there will be no pressure. No obligation. We will not sell you a water heater you don't need or want.
Before you decide what water heater installer to hire:
Step 1: Look closely at your water heater installation quote
There are many other factors you should consider when choosing a water heater, but regardless of the size and style of the system, make sure your estimate includes:
A 6-year or 10-year 100% parts and labor warranty
High-quality, US-made products
Transparent pricing that's easy to understand
Step 2 : Call Barnett to schedule your free, no-pressure, on-site estimate
Want to know what it would cost for us to replace your water heater? We'd be happy to tell you. Our team of fast, friendly, follow-through pros are driving around town in big yellow trucks. We'd be happy to stop at your house. Give us a call at (925) 872-0805.
Thanks for letting us be your trusted plumber.
Service Throughout the East Bay
We're happy to help with your water heater needs in Livermore, Milpitas, Fremont, San Ramon, and more.
Here's my personal promise to you: When you call or schedule an on-site estimate, there will be no pressure. No obligation. We will not sell you a water heater you don't need or want.
Thanks for letting us be your trusted plumber.

Phil Barnett
President of Barnett Plumbing & Water Heaters