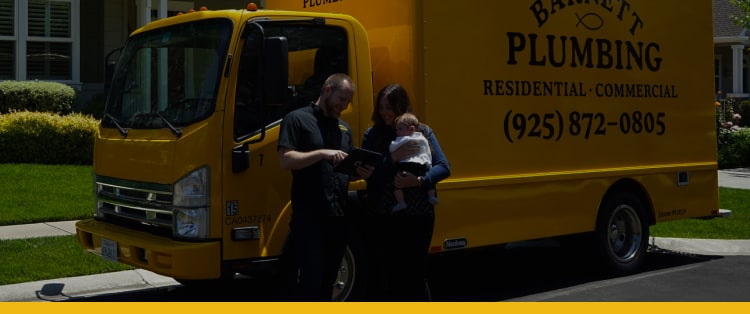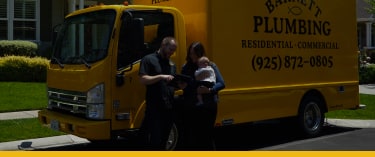 Tankless Water Heater Services in Dublin, CA
Where Dublin tankless water heaters are concerned, the experts at Phil Barnett Plumbing are the ones to trust.
Few annoyances are worse than stepping into the shower only to find that all that is left is cold water. A traditional water tank can hold 40 to 100 gallons of hot water, but that is only enough for one or two loads of laundry, dishwasher cycling, or two showers. It takes the water tank a while to heat more water. Our team at Barnett Plumbing installs Dublin tankless water heaters for homeowners.
Call us at (925) 872-0805 or call our office at 780 E. Airway Boulevard, Livermore, California, 94551, to learn more.
Benefits of Tankless Water Heaters
There are many benefits to installing tankless water heaters in your Dublin home. When space is at a premium, a tankless water heater can fit into a small utility closet, basement, or laundry room. If you have a large family or need to use a lot of hot water, the tankless water heater can provide you with a limitless supply of hot water any time you need it. Since the tankless water heater does not have to use fuel to keep a hot water supply ready, you may also find that your electricity or natural gas bills decrease.
Get in Touch With Our Dublin-based Tankless Water Heater Experts Today!
We have years of experience handling tankless water heaters in the Dublin area, and we always come highly recommended by our many satisfied customers. If you want instant water heaters or need your current on-demand water heater repaired or replaced, you've come to the right place! Contact us with any of your concerns regarding tankless water heaters in the Dublin area today!
How Tankless Water Heater Installation Works
The tankless water heater installation process is efficient and seamless. Our plumbers begin by removing your old water heater. If any changes, fixtures, or modifications of the gas and water lines are needed, we can handle them. We also arrange for any necessary permits for such changes and installing a new instant water heater. We then set up the on-demand water heater, which takes up less space and can be mounted onto a wall for convenience.
When to Consider Installing an On Demand Water Heater
There are several reasons to consider installing an on demand water heater:
When you need to replace your existing water heater

When your home or building is being renovated

If plumbing, electrical, or other improvements are underway

When adding a new bathroom

If you want on-demand hot water for showering or doing dishes

If you want to improve the energy footprint of your home or business