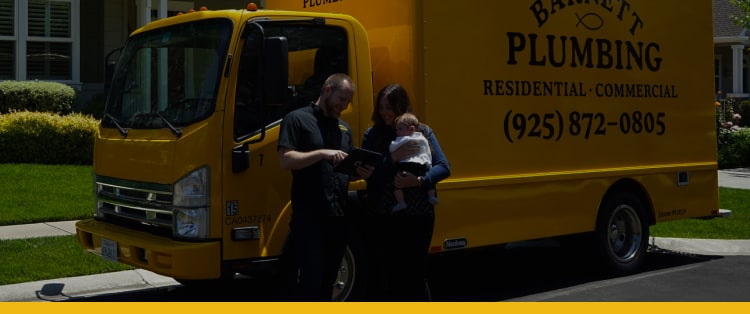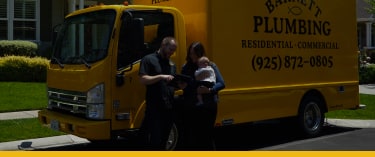 Tankless Water Heater Repair & Installation in Livermore, CA
Without regular maintenance Livermore tankless water heaters can begin developing problems and running less efficient. Fortunately, if you have an issue with your instant hot water heater, then you can contact the Phil Barnett Plumbing team. With over a decade of experience and mastery in their craft the Phil Barnett Plumbing team can lend you a helping hand for any and all of your tankless water heater issues. Contact the Phil Barnett Plumbing team today at 925-872-0805 or stop by our storefront location, located at 780 E. Airway Blvd Livermore, California 94511.
We Provide Tankless Water Heaters in Livermore
We have trained technicians who are honest, reliable and have years of training, experience in their craft. Our technicians also use quality material to repair your instant hot water heater. Our goal is to ensure that we offer long-lasting solutions. We guarantee our workmanship. An on demand water heater can last for up to 20 years if it is properly cared for. Our company has been around since 2005. Our many years of experience is just one of the reasons that we are qualified to repair an on demand water heater system. Furthermore, we can repair your water heater for an affordable price; we always guarantee to be on time, and friendly. You can get a no obligation estimate before any work is done.
Contact the Phil Barnett Team Today
We understand how frustrating it can be to jump in the shower, expecting to take a hot shower and nothing comes out. For moments like that pick up the phone and call Phil Barnett plumbing team of Livermore. With more than a decade of experience, Phil Barnett Plumbing is the go-to team for Livermore tankless water heaters. Contact today!
Advantages of Tankless Water Heaters
The typical homeowner can expect up to a 35% increase in energy efficiency while using a tankless water heater compared to a traditional tank storage water heater. Tankless water heaters will also outlive traditional water heaters lasting 20+ years compared to 10 to 15 years. Additionally tankless water heaters are physically much smaller, freeing up a large amount of space, and can even be installed outdoors to save even more space.
Signs you need new Livermore Tankless Water Heater Installation
If your water heater is rusting, then you may need to get a new one. Rust can cause your water heater to leak. This rust can end up in your water. You may also need to get new Livermore tankless water heater installation if your unit is not producing enough hot water. This problem is likely caused by sediment buildup. If the sediment is not removed, then it will reduce the efficiency of your water heater. Additionally, the age of your water heater is something else that you will need to take into consideration. Here at Phil Barnett Plumbing, We provide the following types of service on water heaters.
Debris inside of the tank
Tankless Water Heater Maintenance
It is important to get water heater maintenance at least once a year. This is one of the best things that you can do in order to ensure that your water heater is functioning optimally. Maintenance can greatly reduce the rist of water heater issues. Your water heater can also last longer. Additionally, water heater maintenance helps you save money. You can reduce your electric bill. You may also be able to reduce your water bill.