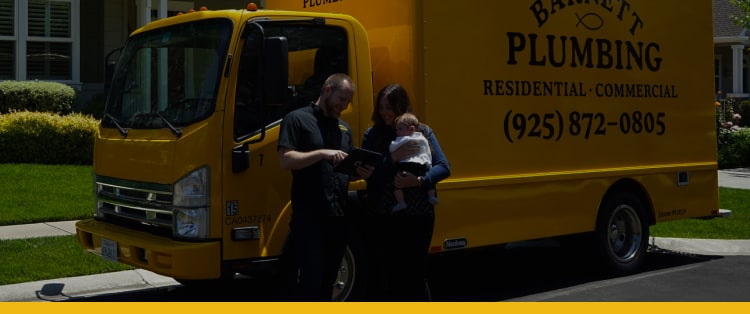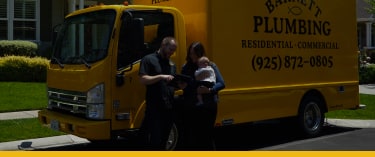 Tankless Water Heater Installation & Repair in Pleasanton, CA
Tankless water heaters in Pleasanton are very efficient. However, they are prone to a number of issues without regular maintenance. You can call Phil Barnett Plumbing team if your on demand water heater is in need of maintenance or repairs. You can call us at 925-872-0805 or stop by our business located at 780 E Airway Blvd, Livermore, CA 94551.
Signs You Need a New Pleasanton Tankless Water Heater Installation
Pleasanton Tankless water heaters can typically last for up to 20 years. If your instant hot water heater is not producing enough hot water, then it may be time for you to get another one. Compared to standard tanked water heater which require by-annual maintenance, tankless water heaters, when installed by a professional, typically need to be maintenance once a year, or once every other year. Another benefit of tankless water heater systems are the savings; with a tankless water heater system you can save up to 50% on your heating bill. Tankless water heaters also take up a lot less physical space compared to typical water heater. If you are wanting to save money on heating in your home, or you are in need of a new water heater, contact the Pleasanton tankless water heater team at Phil Barnett Plumbing.
Importance of Maintenance
Tankless water heaters in Pleasanton require regular maintenance just like every other appliance. This is one of the best ways to prevent water heater problems. So, pick up the phone and contact the qualified tankless water heater professionals at Phil Barnett Plumbing for all of your Pleasanton Tankless water heater needs.
Reasons to Choose Us If You Need Pleasanton Tankless Water Heater Installation
With more than 10 years of experience servicing Pleasanton, and the surrounding areas, our team at Phil Barnett Plumbing has the skill and knowledge to keep your home or business's water heater up-to-date and ready when you need them most. Our highly trained technicians offer a wide range of water heater services affordable for all budgets. Contact the Phil Barnett Plumbing team today!