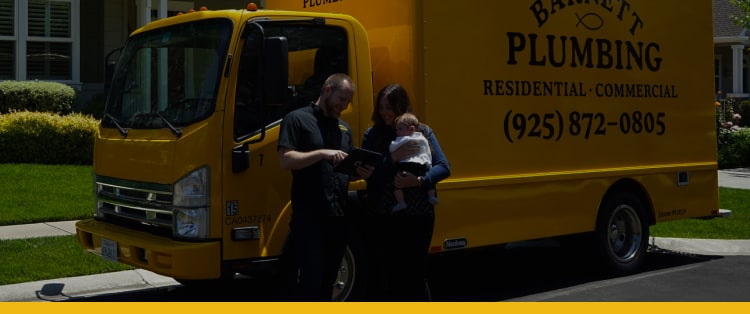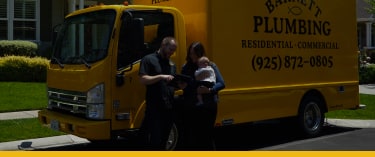 Tankless Water Heater Services in San Ramon, CA
Tankless water heaters in San Ramon are more efficient than traditional water heaters. However, without regular maintenance they still can develop problems. When it is time to schedule maintenance for your instant hot water heater, contact the Phil Barnett Plumbing company, for your next San Ramon tankless water heater maintenance. Contact us today at 925-872-0805 or stop by our office located at 780 E. Airway Blvd Livermore, California (CA) 94551.
Quality Service for San Ramon Tankless Water Heaters
With over a decade of experience and knowledge the Phil Barnett Plumbing company provides San Ramon and the surrounding area with premium tankless water heater services and maintenance. With many years of experience we have received a number of high past client reviews on Facebook, Google+ and Yelp. We think it is extremely important for us to be honest and reliable; this is why we strive to offer the best service possible. The principles of reliability and honesty are the cornerstones of a great business. There are several things that we put in place to make sure that our customers are happy. We use quality materials. We also come to your home with fully-stocked trucks. Additionally, your service will come with a warranty.
Benefits of an On Demand Water Heater
You will not have to worry about taking a cold shower if you have an instant hot water heater. Tankless water heaters only provide hot water when it is needed, so hot water doesn't run out, saving to time and money. Tankless water heaters also use less energy, take up less space and only require yearly maintenance, compared to traditional water heaters.
Schedule a Service Appointment Now
You can request our services now. Simply call 925-872-0805. We offer fast, friendly water heater installation. Your household will appreciate enjoying hot water again!
Signs it is Time for San Ramon Tankless Water Heater Installation
If you are having problems getting hot water, then it may be best to get San Ramon tankless water heater installation. Tankless water heaters in San Ramon, can developed several common problems if not maintained properly; from broken shutoff valves to clogged filters. If these problems are left unfixed they can result in your tankless water heater to work too hard, and ultimately cause it fail. Tankless water heaters do not have a reservoir to hold the sediment. That is why you should not have any sediment in your water. If your water tastes or smells funny, then you may need to get a new water heater. Additionally, your water heater should not be making any strange noises. This is almost always an indication of a serious problem. Here at Phil Barnett Plumbing, we provide the following types of services on water heaters.
Debris inside of the tank