Dependable Water Heater Services in Livermore & Beyond
We get it: no one wants to deal with a broken water heater. Without hot water, trying to do your laundry, take a shower, or even just do dishes can become a real challenge.
The good news is that it's never been easier to solve your water heater problems. For over 15 years, Barnett Plumbing and Water Heaters has been fixing and replacing water heaters throughout the East Bay, and we're ready to help on short notice. From standard, low NOx, natural gas units, to direct or power vents, to tankless units, our team can handle just about any kind of water heater.
Call today to get started with a quick bid, or to schedule your water heater service.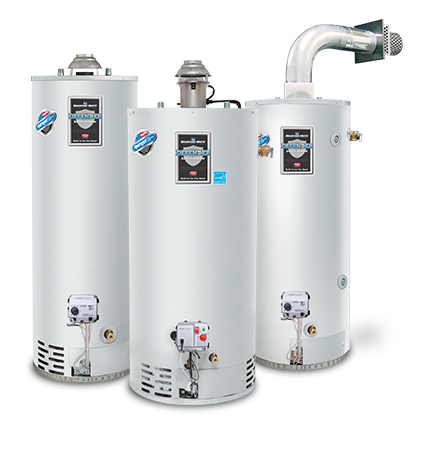 Water Heater Repair • Water Heater Maintenance • Water Heater Installation • Water Heater Replacement • And More
"Our water heater broke and we contacted Barnett (Sunday evening).  They were out the next day to replace it.  As it turns out we were perfect candidates for the new hybrid water heater and with the huge rebate it was the same cost as installing a replacement water heater (75 gallon).  A temporary was installed on Monday.  They coordinated an electrician to come out to run the electrical and then install the new hybrid water heater.  It was a big job but seamless to us.  We were informed and communicated with every step of the way.  We were impressed with everyone we dealt with (office and the guys who came out).  We are lucky we chose them and will be our go-to plumber.  We highly recommend them."
HIGH QUALITY NEW WATER HEATER INSTALLATION
With Barnett Plumbing and Water Heaters, you'll get nothing but five-star quality service, parts, and warranties.
For new hot water heater installations, it's hard to beat Bradford White. Their equipment offers the best balance of reliable performance, long lifespans, and generous warranties. Their equipment is also available in a wide variety of options for venting, storage tank capacity, and fuel hookups, so there's a perfect Bradford White water heater for everyone's needs.
Standard Features
Bradford White water heaters

Steel water heater straps & bracing

High density water heater pan

All brass, quarter turn, cold water shut off

T&P run to exterior wall (includes first 5′)

Quarter turn gas shut off valve

Stainless steel flexible water heater supply lines

Flexible gas supply line

Thermal expansion tank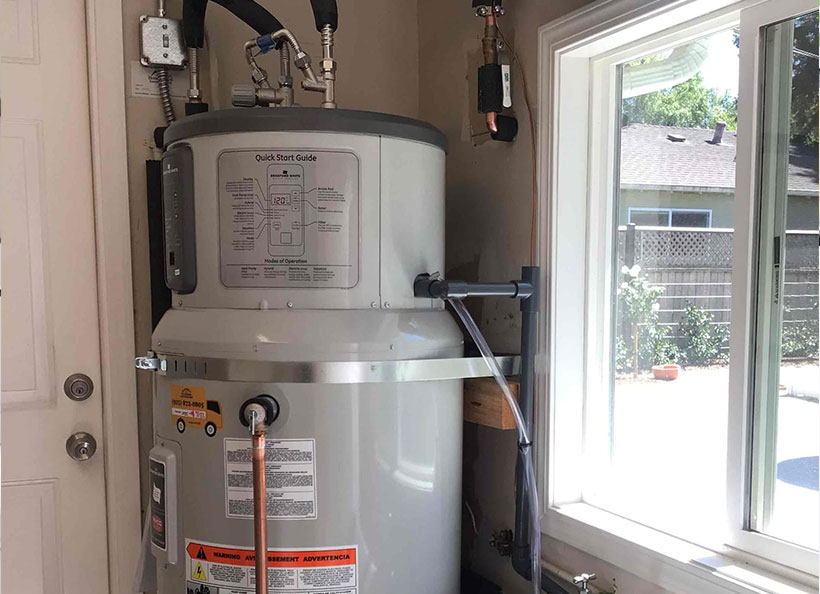 In our 10 years of plumbing we have had the opportunity to install and service a dozen different water heater brands. In that time, we have found Bradford White outranks all their competitors because of their:
Industry Leading Warranties
What happens when your five-year-old water heater suddenly shuts down on short notice, leaving you without any hot water?
If you're covered by a warranty, it's not a problem!
At Barnett Plumbing and Water Heaters, our water heaters are covered by some of the industry's best warranty plans. Bradford White offers 6 years standard on tanks and parts, and we offer an additional 6 years on repair parts and workmanship. That means you're covered no matter what happens.
For added peace of mind, we also offer an optional extended warranty that will cover a full 10 years of service, which is roughly the life of a water heater. If you want to know that your water heater is taken care of for the next decade, our 10-year warranties are hard to beat.
LEADING STANDARD WARRANTY
Bradford White 6 Year Tank and Parts Warranty

6 Year Barnett Supplied Parts Warranty

6 Year Barnett Workmanship Warranty
OPTIONAL EXTENDED WARRANTY
Bradford White Extended 10 Year Tank and Parts Warranty

10 Year Extended Barnett Supplied Parts Warranty

10 Year Extended Barnett Workmanship Warranty
Hybrid Water Heaters
Do you want a water heater that will lower your monthly utility bill and lower your environmental impact, without costing more to install than a regular water heater? Then you want a hybrid.
Hybrid water heaters combine the best parts of a standard tanked water heater with the efficiency of a heat pump system, making them 2-4 times more efficient than either electric or gas powered water heaters.
California also offers generous rebates for new installations, which means they typically cost about the same as a standard water heater to install, but significantly less to run.
Read more about hybrid water heaters or speak with your plumber today to see if one is right for your home.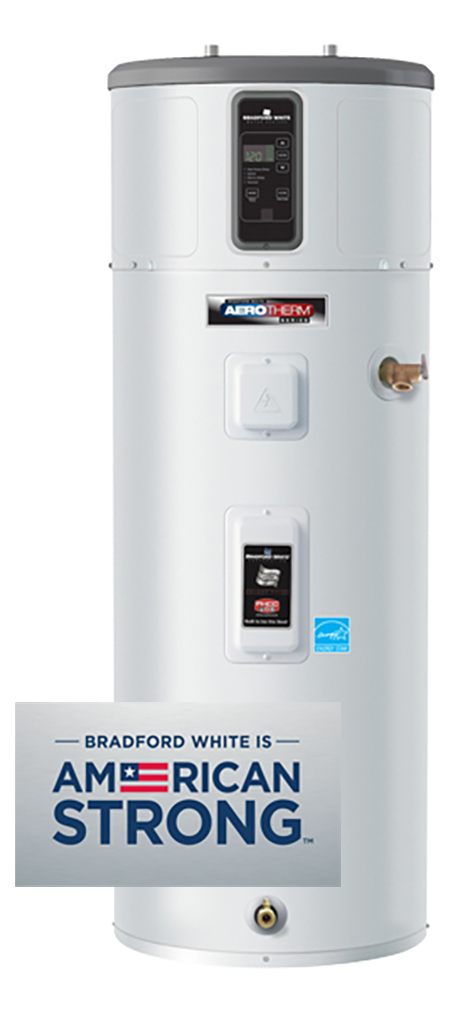 Water Heater Repair Services
Our team is fully equipped and prepared to repair virtually any kind of water heater, from any major manufacturer. That includes gas water heaters, electric water heaters, and tankless water heaters. While most water heaters we see in the Tri-Valley area are 40 gallons, we can also service smaller point-of-use heaters, significantly larger capacity water heaters, and even commercial water heaters.
Water heaters that are less than 5 years old and are experiencing issues lighting or remaining lit are typically still under parts warranty and have the possibility of being repaired. This repair process begins with diagnosis and can requires several repair steps to identify the root issue. Bradford White replacement parts can be obtained same day, while other brands will usually warranty out replacement parts one at a time and take 3-5 business days to arrive.
Call today for your water heater repair needs and let one of our trained technicians begin the diagnosis process. Your plumber will be able to not only determine the source of any current issues with your water heater, but also spot any upcoming issues before they develop into actual problems. That's the Barnett Plumbing difference.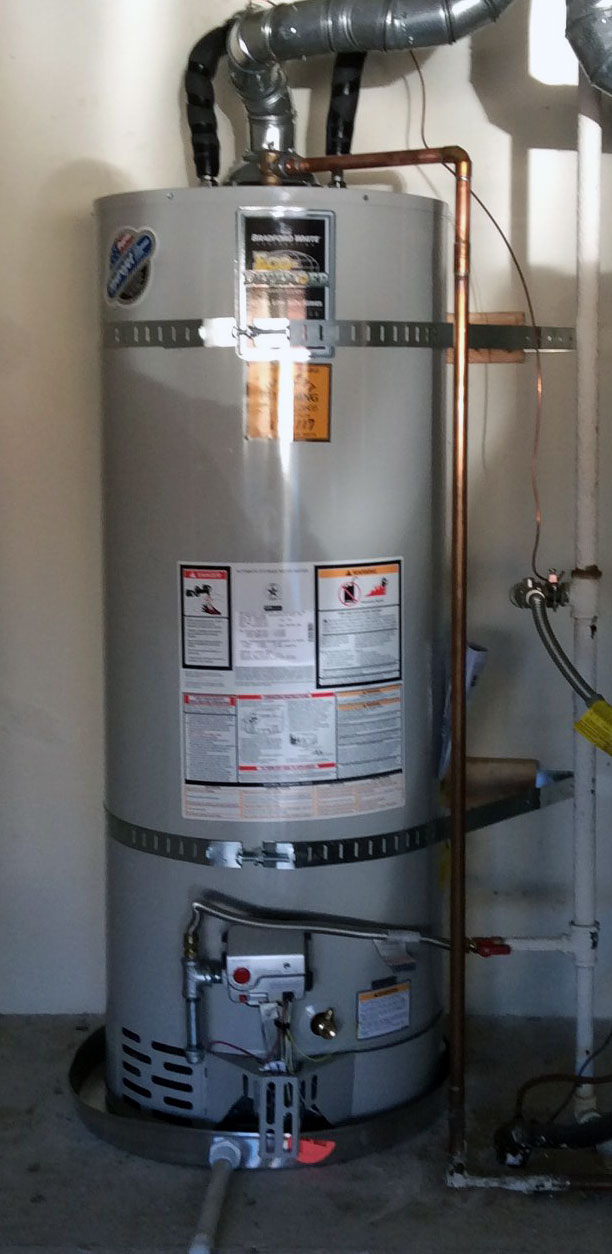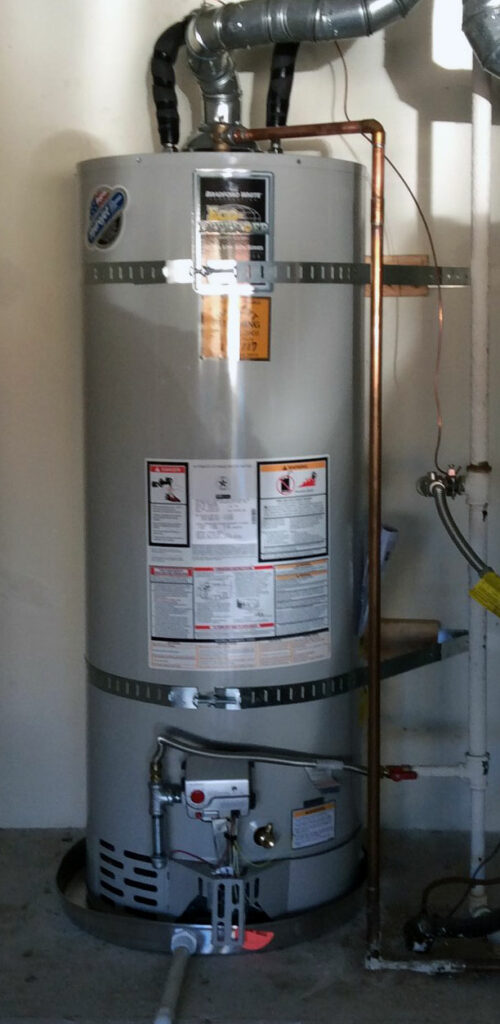 We Can Help with 100% of Your Water Heater Problems
Leaking tanks

Bad gaskets

Stuck valves

Loose heating element bolts

Faulty T&P valves

No hot water

Short cycles

Bad smelling water

Slow recharge time

Low hot water pressure

Water too hot or too cold

Excessive noise

No hot water

Faulty heating elements

Dirty hot water

Gas water heater repairs

Electric water heater repairs

And more
"There are few things as frustrating a broken water heater, but our team has the tools, parts, and experience to fix yours in record time."
Phil Barnett
Learn More about Your Water Heater